NIKON PICTUREPROJECT COOLPIX RMT SOFTWR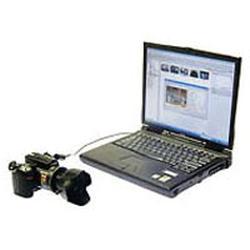 Organize, enhance, and print your photos the fun and easy way! Product Information Digital Photos for Dummies is interactive software for editing, printing, and organizing your digital photos. The popular For Dummies series if finally available to your computer! No more never-ending installation, confusing instructions, and wasted hours trying to make the software work! This user friendly software can help you with your everyday computing digital photo needs. The computer software made easy for everyone! Take great shots with your digital camera Find out how to use your digital camera for superior photos: Adjust the ISO, focus manually or use autofocus according to the situation, balance your white and colors, and catch a moving target. Print quality pictures Get expert advice on what kinds of printers are the best for photo printing. Find out how to select good paper so that your photos look sharp, show true colors, and last a long time. Enhance photos for create projects Improve the quality of your digital pictures by taking advantage of image-correction tools in the software. Find out how to avoid over-compression and use the best formats when saving photos for different uses, such as Web sites, cards, and calendars. Easily import your digital photos to your PC Plug your digital camera into your PC and choose a folder to store your photos. the software automatically transfers, classifies, and saves your photos. Improve photo quality with simple editing tools Resize or crop your photos, remove red eyes, adjust contrast and brightness manually, or use automatically fixed levels for consistently clear, clean photos. Create fun keepsakes with your photos Using your software's wizards, you can create your own digital photo albums and put your albums on Web sites. You also can add transitions and music and turn your pics into slideshows to share with family and friends. Or you can print your photos and design your own gifts. Edit and print your pictures the way you want them to look by following these three steps: Plug your digital camera on your PC to import your photos. Edit photos (rotate, adjust brightness/contrast, fix red eyes, and so on) and organize photos albums. Print your photos or insert them in slideshows and Web pages. That's all there is to it! You're ready to frame your photos, burn them on a CD, or share them online! Product Features Import and organize photos easily and create personal albums. Improve the quality of your digital photos. Print or share photos in slideshows or on Web sites. No technical jargon - just plain, simple explanations. Easy to install No unnecessary tasks Create your own photo scrapbooks. Order the Digital Photos for Dummies CD-ROM today and you'll get a friendly 116-page step-by-step Ph
Want to buy the NIKON PICTUREPROJECT COOLPIX RMT SOFTWR?

Click on our link above and find discount and pricing information. You'll get a great deal and help a good cause, allowing us to add to our many resources for entrepreneurs so we can help entrepreneurs just like you.
Looking for more Software Digital Cameras & Accessories products? Try the TOTAL TRAINING DIG FOTGY & PHTOSHOP DVD from Total Training.
Didn't find exactly what you were looking for? Then, simply browse the appropriate product category in our Software list below to find more great deals, including available discounts.
Software